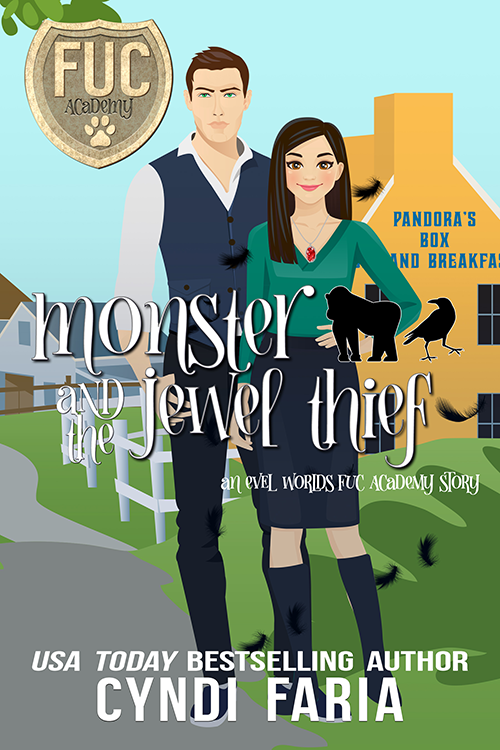 Can this raven and her Monster reveal their secrets and learn to love again?
Shaken, baked, or grated, this cheese lovin' kleptomaniac crow shifter and owner of a cozy B&B could save the day with a kick of chili flakes. That is, if Pandora Raven can escape her Lump of an ex, Monster Johnson. He's a sexy-as-a-slice-of-pepperoni-with-all-the-fixings Special Ops Agent and has rented one of her rooms!
A five-year mission in the Amazon Rainforest hunting a mutant-making mad scientist has been gorilla shifter Monster's go-to. There wasn't a branch he couldn't swing from and nab a slippery lead. Until he learns a shocking secret back home.
Save his Mate, crack the case, and holy pastel azteca, save the cheese! Oh, sweet Pandora, Monster's in her box and he's ready to make all her dreams come true.
Monster and the Jewel Thief by Cyndi Faria is an EveL Worlds paranormal romantic comedy set in Eve Langlais' Furry United Coalition (F.U.C.) World and will be available on all platforms May 16, 2023!
Available on:
May 16, 2023