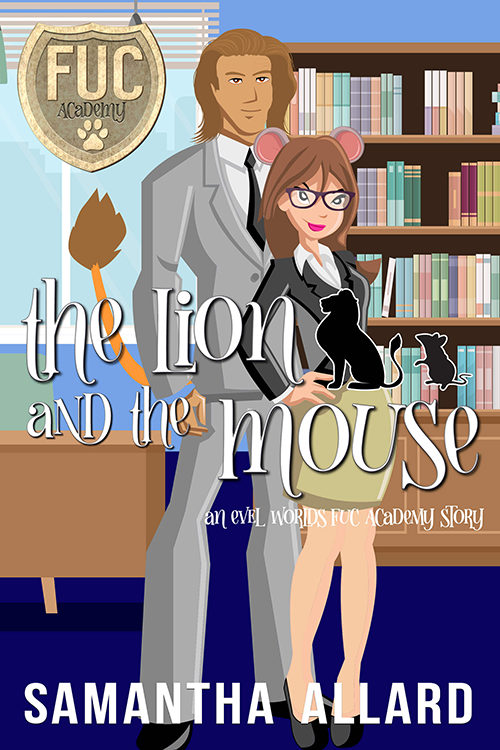 This mouse is about to receive the lion's share of adventure…
Aubrey Taylor dreamed of becoming an international superspy, but her parents warned that a mouse shifter wasn't meant for such risky professions. Instead, she became a librarian for the Furry United Coalition Newbie Academy, though she never dreamed she'd receive a call that would see her off on the experience of a lifetime.
Jackson Holt, lion shifter and famed FUC agent is facing a foe more powerful than any FUC enemy… his mother. She wants her alpha son to assume his position as leader of their pride, but Jackson doesn't want any of it. He wants to save the world, one FUC mission at a time.
When he swings by the academy to thank Aubrey for her assistance on a case, he inadvertently brings danger to her door. Between shots fired, jaguar assassins, and a lioness mother who will never accept her son with a mouse, Jackson has his work cut out for him.
Can this mouse remove the lion's thorn, or will she scurry back to her quiet life at the Academy?
The Lion and the Mouse is a Furry United Coalition Newbie Academy (FUCN'A) book, set in Eve Langlais' EveL Worlds and is available on all platforms!
Want Neil Yun's story? Check out The Wolf's Vixen by Samantha Allard!
Published:
January 18, 2022