By Susan Hayes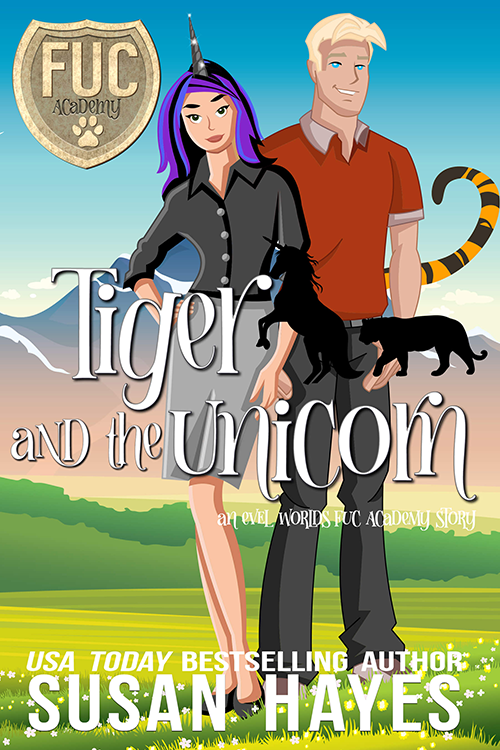 Forget the wrong side of the tracks. These two shifters are from opposite sides of the food chain.
Sergei is a tiger-shifter who lives by a set of rules as clear as the stripes on his fur. Steaks should always be served rare, catnaps are the best naps, and prey should never try to be predators.
Tabitha was a horse-shifter with a love for lists and a yen for a little adventure. Then she ate the wrong vegan doughnut and woke up with a new hairdo, a horn, and some serious anger management issues. If this is what adventure is like, she's ready to go back to being boring.
He's been hired to train shifters in the art of survival.
She's just trying to get a handle on her new reality.
When destiny throws a librarian and a TV star together, tempers will flare, passion will burn, and someone's going to get horny.
Tiger and the Unicorn is part of Eve Langlais' Furry United Coalition F.U.C. EveL World and is available on all platforms!