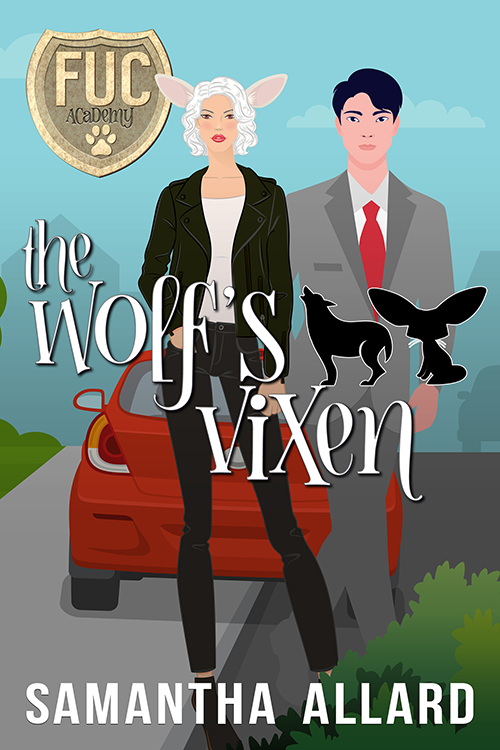 This sly fox is eyeing the henhouse, but a handsome wolf is blocking her score.
Elizabeth "Lizzie" Adams has always lived outside the shifter world, taking on jobs that allowed her to sneak around in her fennec fox form without humans becoming wise to her. But when her sister is threatened, she joins the Furry United Coalition Newbie Academy under false pretenses.
Wolf shifter Neil Yun is adjusting to life as a solo agent. He misses being part of a dynamic duo, but fate has a surprise in store for him when his mate sits down next to him on his international flight back to Canada. Lizzie is sweet and sexy, but she's hiding something and he's determined to sniff it—and her—out.
Lizzie knows an upstanding FUC agent like Neil couldn't be serious about someone like her. Someone who works outside the law. Especially when he learns how she's used him to gain access to the Academy.
Can the crafty fox keep the wolf at bay, or will he howl his way into her heart before it's too late?
The Wolf's Vixen is a Furry United Coalition Newbie Academy (FUCN'A) book, set in Eve Langlais' EveL Worlds and is out now on all platforms!
Other FUCN'A books by Samantha Allard:
Published:
October 11, 2022