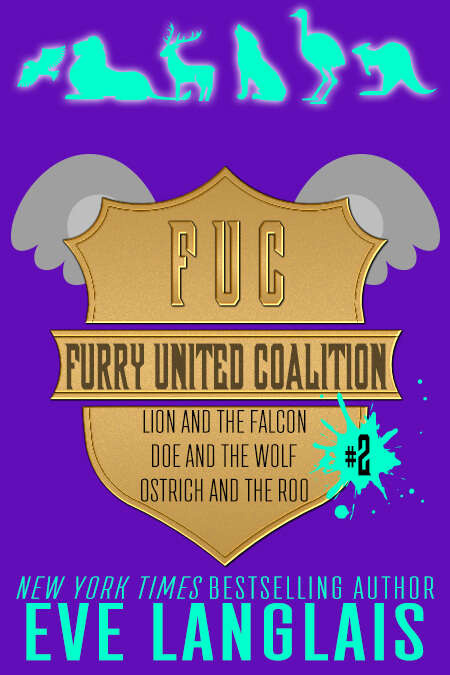 Prepare to giggle your way through these shapeshifting, romantic comedies from the best selling F.U.C series.
Lion and the Falcon :  Given the choice between dealing with a psycho killer, a meddling mother and an all too sexy falcon, this poor doctor does what any sane lion would do—he takes a nice, long nap.
Doe and the Wolf : Bounty hunting is the perfect job for a maverick wolf; flexible hours, decent pay, the thrill of the chase. But Everett never counted on a doe stopping him in his furry tracks.
Ostrich and the 'Roo : Something strange is happening to Mari. She's not the same since her rescue from a mad scientist's lab. Still, her blackouts aren't reason enough to put her in a cage, yet, what else is Jax to do when confronted with a giant ostrich terrorizing suburbia?
Expect tongue in cheek, romantic comedy featuring a mish mash of shapeshifters and really bad puns.
Published:
January 4, 2019
Publisher:
Genres: