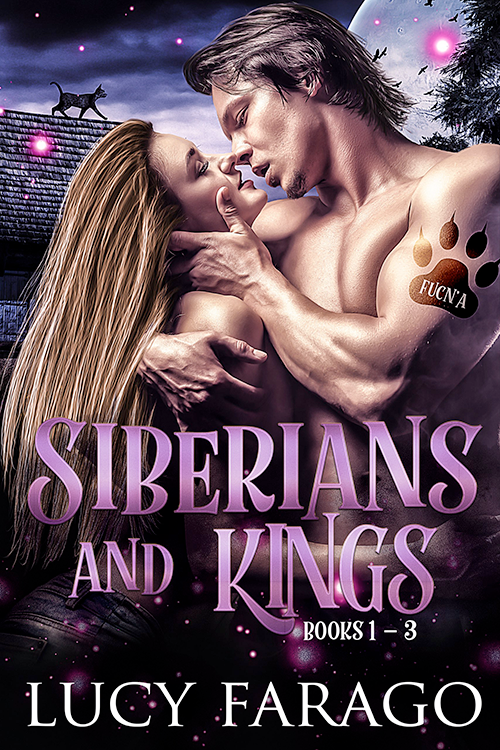 Siberians and Kings
Books 1-3
Pawsitively Impurrfect
Felines and canines can co-exist. But where would the fun be in that?
When a Siberian loner and a Lynx perfectionist are ordered to track down an arsonist in the Rocky Mountains, trees aren't the only things that catch fire. These two will discover, that despite their best efforts, a slow burn will eventually ignite. Can they extinguish the flames, or be consumed by a raging inferno?
The Siberian's Winter
Will falling for a stormy beauty leave him stranded in the bitter cold—again?
Winter has come to the FUCN'A with a secret that threatens to separate her from her hard-earned independence. When she stumbles upon a sexy Siberian taking a polar dip, the wary beauty has no idea her life is about to change.
Mer-Made for Each Other
She went on land to hide from her prince but how long can they hide from their love?
Journey hasn't dipped her free-spirited tail in the ocean since fleeing Edima. When the antiquated Mer agree to discuss an alliance with FUC, the runaway bride can't hide at the Academy anymore. But while she trains cadets in uncharted waters, hers aren't the only secrets to surface.