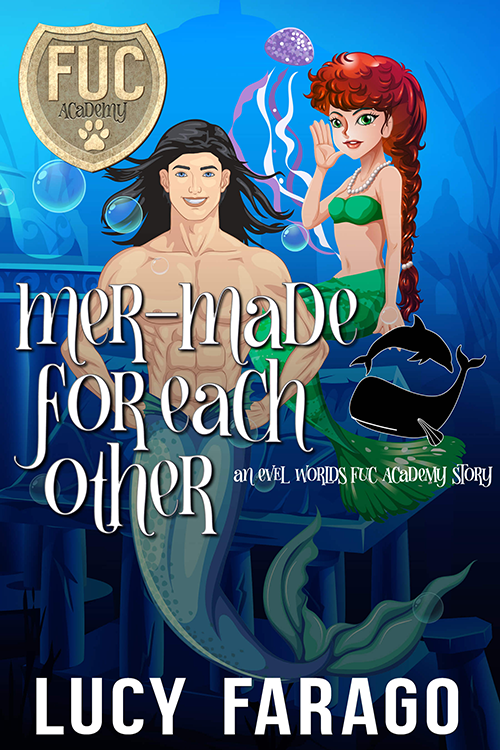 Journey hasn't dipped her free-spirited tail in the ocean since fleeing Edima. When the antiquated Mer agree to discuss an alliance with FUC, the runaway bride can't hide at the Academy anymore. But while she trains cadets in uncharted waters, hers aren't the only secrets to surface.
As heir to Edima's throne, Valtteri's humiliation at being left at the altar still stings. He should forget his ex-fiancé but as lies begin to unravel and waters clear, are he and the headstrong beauty made for each other?
She went on land to hide from her prince but how long can they hide from their love?
"FIN-ally, a shifter romance for us" —The Dolphin Pod-Cast

"It brought me out of my shell" —Mollusc Daily

"This book was the catch of the day" —Sexyfishreads

"Hotter than any jellyfish sting" —Shellfish Reader Reviews

"It sticks to you long after the last page" —Barnacle Book Reviews
This book is a standalone, but if you want to read the other Siberians and Kings books by Lucy Farago, check out:
Published:
September 13, 2022