By Lucy Farago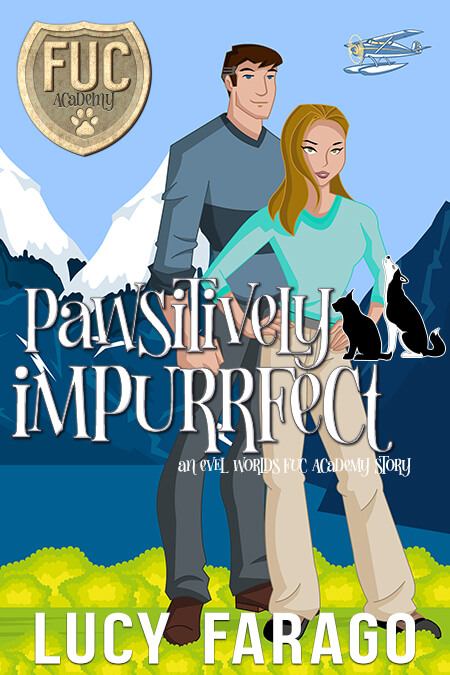 On the hunt for a Sasquatch, they'll discover opposites do attract.
When a Siberian loner and a Lynx perfectionist are ordered to track down an arsonist in the Rocky Mountains, trees aren't the only things that catch fire. These two will discover, that despite their best efforts, a slow burn will eventually ignite. Can they extinguish the flames, or be consumed by a raging inferno?
There is a fundamental truth few understand. Felines and canines can co-exist. But where would the fun be in that?
Pawsitively Impurrfect is an EveL Worlds novella set in Eve Langlais Furry United Coalition (F.U.C.) World and is available on all platforms!
This book is a standalone, but if you want to read the other Siberians and Kings books by Lucy Farago, check out: