Books 1-3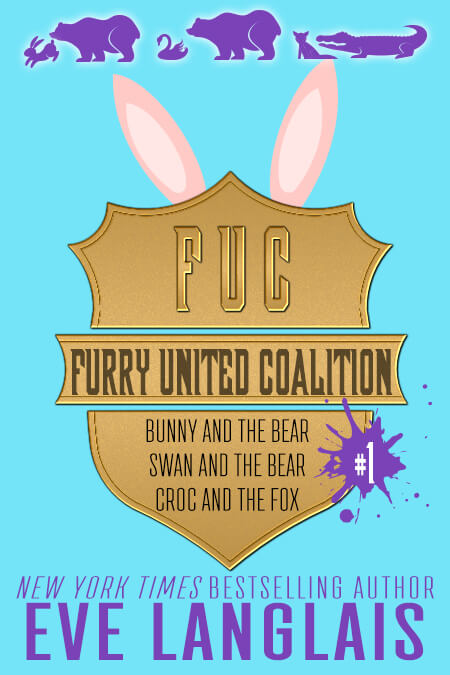 It started with an energetic bunny and a grumpy bear. It continued with a geeky swan and her playboy bear. And then we encountered an ornery croc who couldn't help falling for a foxy lady.
The three Furry United Coalition stories you've come to love are now available in one handy bundle. Hours of romantic and humorous entertainment. Includes:
Bunny and the Bear: Bears and bunnies aren't supposed to mix, or that's what Chase keeps telling himself when his bouncy new neighbor won't stay out of his business--and his mind. However, the more he gets to know his overly perky neighbor, the more he craves her, a desire worse than his addiction to honey and pie.
Swan and the Bear: Screw honey, this bear craves chocolate. Mason, a ladies man and a big teddy of a bear, is on a mission to protect the shifter community. Lucky him, his task requires him to guard the agency's tech wizard--a curvy mocha hottie. When an evil mastermind sets his sights on her, will this playful bear be enough to save her feathery tail from danger? And can he somehow wiggle his way into her heart?
Croc and the Fox: A cold blooded and violent croc, Viktor never intended to settle down, but he didn't count on a determined fox. When he rescues her from a laboratory, Renee latch on and refuse to let go. Viktor's violent side should have sent her running, but instead, she finds the courage to face her fears -and tame the lizard.
Warning: This series is loaded with giggle out loud moments, raunchy innuendo and the strangest shapeshifters you'll ever meet, including a killer bunny. It's also full of romance and great, if mismatched, couples.
Published:
December 7, 2013
Publisher:
Genres: