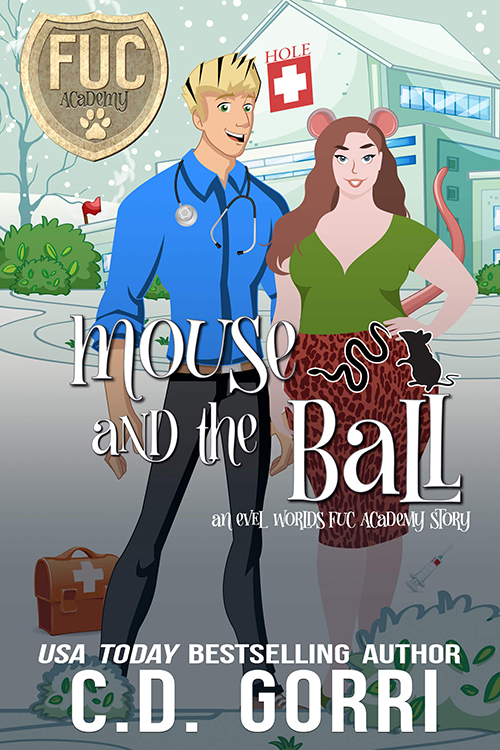 An independent mouse and a ball python with an insatiable urge to protect his main squeeze. Will Wasabi Wednesdays prove too hot for these two to handle?
As the youngest of seven sisters and one devil of a brother, Julietta DiCarlo is sick of being told what to do by her older, more annoying siblings. After being rescued from SCARAB, where she was held by a madman who wanted to "cure the shifter disease," Julietta is grateful to be safe. Especially when she meets her mate in one sexy, blond doctor.
Except, Dr. Hot Stuff turns out to be just another bossy pants! Tired of being treated to the rough side of Dr. Damon Finn's tongue, Julietta decides it's time for this little mouse to stand up for herself. There's only one place she can accomplish that. FUC Academy!
If the ball wants this mouse, he's going to have to prove that he's not another snake in the grass.
This paranormal romance is an EveL Worlds novella set in Eve Langlais' Furry United Coalition (F.U.C.) World and is available on all platforms!
Other Jersey Sure Shifters by C.D. Gorri: