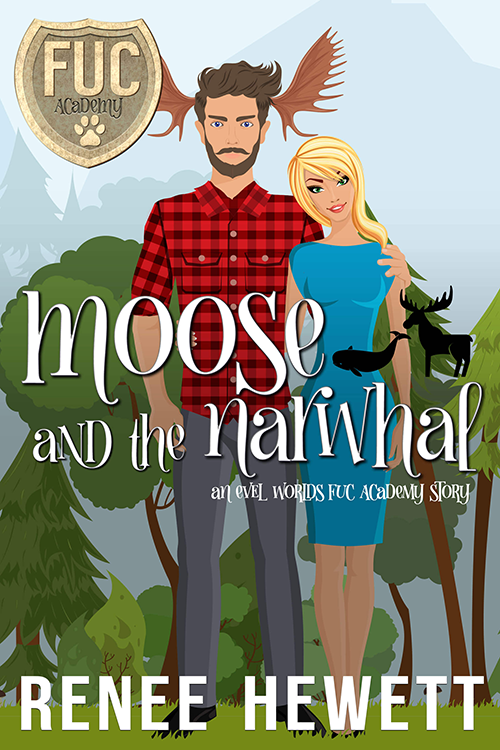 A moose with no memory and a narwhal stuck on land...
Not only is Kailee Watkins a narwhal without a horn, but she's a sea creature working in cyber intelligence for the Furry United Coalition Newbie Academy—a primarily land-based institution!
Despite being grounded, she's dedicated herself to protecting shifters and the shifter secret from the non-cryptozoian world. Everything would be great, if she could forget about the one agent who changed everything for her.
On the year anniversary of Kingsley Oakman's death, Kailee re-visits the last place she saw the moose, only to find him alive and well! Minus a memory or two...
Now they must work together to find out who's kidnapped Kailee's cousin and a few bumbling humans, all while Kingsley tries to overcome his amnesia.
Can they keep their flippers and hooves off each other until it's all resolved? Or will past secrets cause them to come to blows?
Moose and the Narwhal by Renee Hewett is an EveL Worlds novella set in Eve Langlais' Furry United Coalition (F.U.C.) World and is available on all platforms!
Also by Renee Hewett: