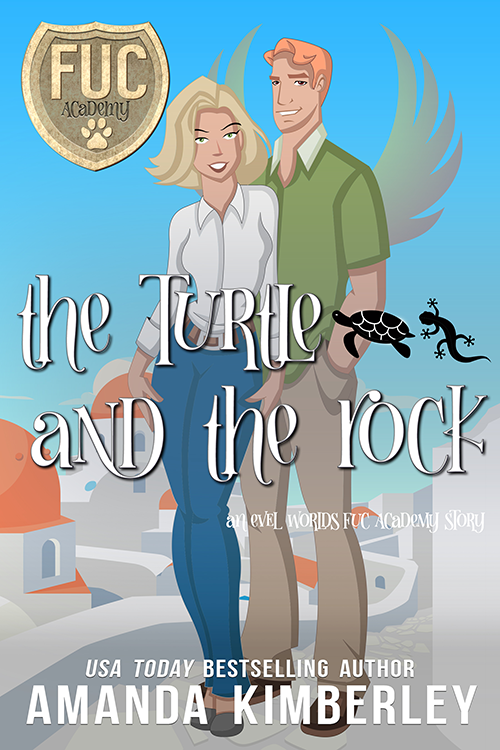 He's her rock, and she's his everything.
What happens when the Shifter Hellenic Island Talks go down because of another Zagan scheme? Plenty! 
Will Teo be able to keep his Treasure out of harm's way once she becomes the object of Zagan's evil plot to steal her blood?
Being a phoenix and rock agama, Teo was her rock in more ways than one. But once Treasure knows the truth about Teo and who his father betrothed him to, will she want to fight to keep her love?
The Turtle and the Rock is a Furry United Coalition Newbie Academy (FUCN'A) book, set in Eve Langlais' EveL Worlds and is available on all platforms!
Also available from Amanda Kimberley in the "Hellenic Islands" FUCN'A miniseries: The Turtle and the Hare and The Ferret and the Fossa!