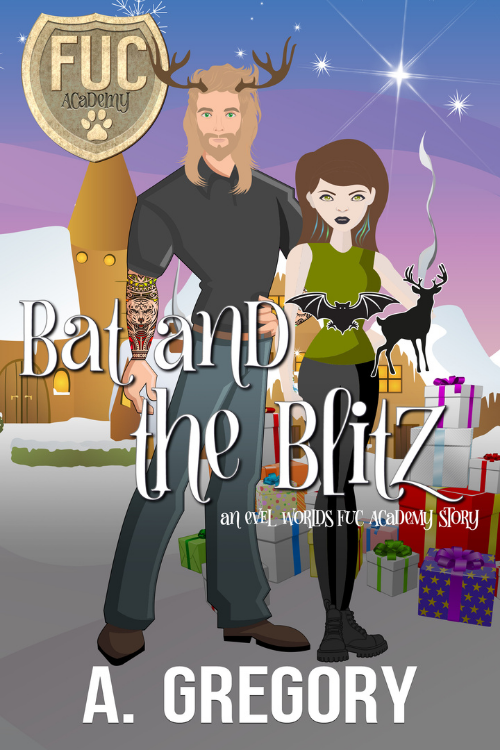 It's a batty world in the winter…
Raya is a bat shifter who grew up in the shadow of her perfect sibling, but she's determined to shine in her own moonlight when she becomes a FUCN'A agent. Unfortunately, her first assignment is on a task force run by her sister, and she's paired up with a grumpy—albeit ridiculously sexy—Christmas-hating reindeer.
She'd rather eat Grandma's nasty blood pudding than take the case, but there's no other choice. She'll have to travel to Christmas Town to thwart would-be immortality chasers with a man who has a candy cane to pick with the big man in red.
The entire future of holiday magic hinges on a reindeer with no Christmas cheer, a vampire bat trying to prove herself, and a town full of secrets...
Bat and the Blitz by A. Gregory is an EveL Worlds book set in Eve Langlais' Furry United Coalition (F.U.C.) World and is available on all platforms!
Other Ragtag Bat stories by A. Gregory: