By A. Gregory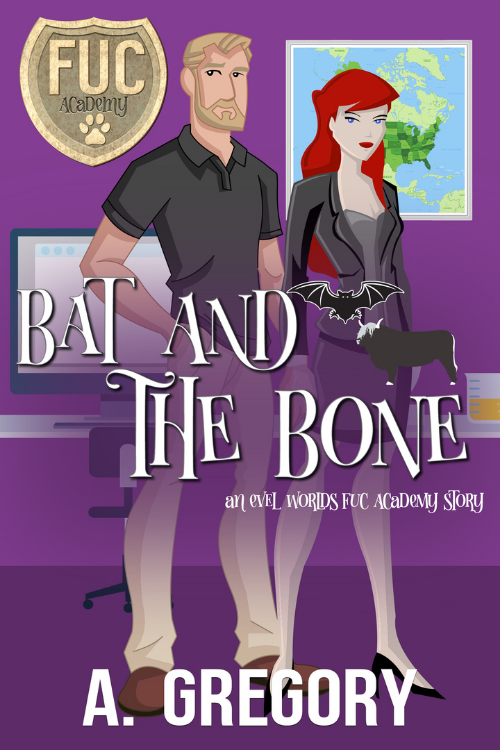 This bat likes a good bone…
Mila Starling is a forensic anthropologist who studies bones. And as a vampire bat, she loves her steak raw but her Highland cattle shifter detectives hot.
The last thing that Mila ever expected was for The Bloody Doctor to escape prison after nearly two decades of incarceration. But Detective T-Bone, a tall wall of muscular man cake, drops the bomb that the notorious serial killer is on the loose. He's come to enlist Mila's help due to her encyclopedic knowledge of the notorious serial killer's crimes.
Too bad he didn't realize that Mila's obsession with the atrocities was the daughter trying to make up for the sins of the mother. That's right. T-Bone's new partner is the murderer's daughter. But Mila is adamant that her link to the Bloody Doctor won't stop her from bringing her mother to justice. They head out on the road, hoping to catch their mark before more bodies pile up. Their mission brings them to the Bloody Doctor's jail cell where the proof is in the blood.
Bat and the Bone is a paranormal romantic comedy in Eve Langlais' Furry United Coalition (F.U.C) EveL World. It's available on all platforms!
Other Ragtag Bat stories by A. Gregory: