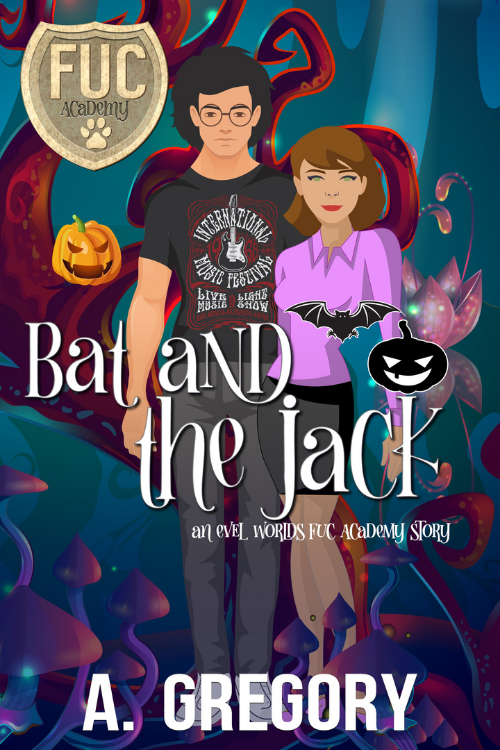 Must love blood? Not quite.
Vera Slaski might be a vampire bat, but she's got a secret. She cannot stand the sight of blood. She managed to keep that hidden for a long time. She's seconds away from becoming a full-blown FUC agent when she is exposed.
To regain Director Cooper's trust and finally earn her badge, Vera is sent on a bona fide babysitting mission. All she has to do is keep a key witness safe and make sure no blood is shed – for her own sake.
When Vera arrives at the secluded cabin in the woods, the last thing she expects is a massive pumpkin where Dr. Norbert Palomer should be. Then the gourd explodes. Literally.
With the mad botanist's secret revealed, Vera realizes the mission won't be a prance through the garden. There are some bad people out there who will stop at nothing to get their hands on the experiment gone oh-so wrong.
Between a vampire bat who can't drink blood and a scientist who shifts into a jack-o'-lantern, the odds of survival don't look great.
But FUC is on the case, and this bat? She's bent on flying the roost and landing straight in the pumpkin patch.
Bat and the Jack is a paranormal romantic comedy in Eve Langlais' Furry United Coalition (F.U.C) EveL World. It is available on all platforms now!
Other Ragtag Bat stories by A. Gregory: