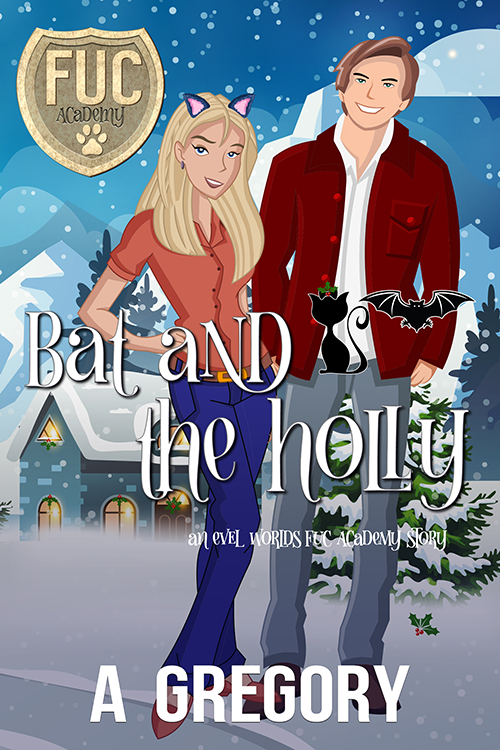 A flying bat won't turn a witch's head, but a ghost might!
For Holly Dickens, getting the Hale family's permission to film a live paranormal investigation in their cabin is a big win. She wants her new show to solve as many cold murder cases as possible¬—including her mother's.
The first step? Gain a large audience. The Hale cabin is the perfect location for that. Or so Holly believed.
When Konnor Hale barges into the cabin, accusing her of trespassing, Holly knows her dreams are dashed. The soon-to-be FUC agent retracts his family's permission.
When Konnor changes his mind, Holly calls it magic. He calls it an agent's drive to uncover the culprit.
Together, they return to the cabin and set off a chain of events that casts light on old secrets, hidden evidence, and new love…
Bat and the Holly by A. Gregory is an EveL Worlds paranormal romantic comedy set in Eve Langlais' Furry United Coalition (F.U.C.) World and is available on all platforms!
Other Ragtag Bat stories by A. Gregory:
Published:
December 13, 2022