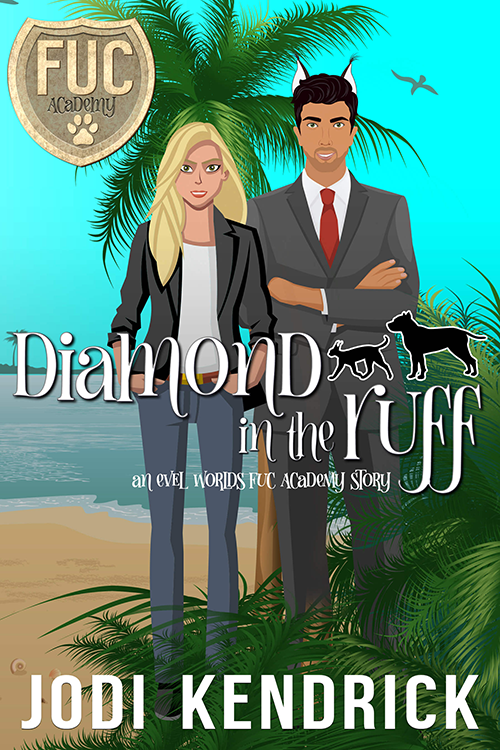 An orphaned pup and a privileged kitty with only the FUCN'A in common work together to thwart family negotiations for an arranged marriage and take down a crazy old dog.
Corra Terry is about to start a new life as a freshly enrolled cadet at the Furry United Coalition Academy alongside her BFF Bryah Lam. After her experiences at the hands of Bryah's crazy ex-boyfriend, Corra has decided that becoming a FUC agent is the best way to get dangerous shifters like him off the streets. And nosy, arrogant Tomcats have no place in her plans.
Ladies' man, Darcy Karak is enjoying the single life while deep in his training to become an agent at the academy. When his roommate, Caleb Terry's newfound sister enrolls with her quirky best friend, his curiosity gets the better of him and he can't help his sudden determination to teach Corra Terry how to have some fun - if he can ignore her bark and evade her bite.
…Until Families suddenly show up and throw a monkey wrench into their business sending them on unexpected missions to save Darcy's future and inadvertently uncover Corra's past.
Diamond in the Ruff is part of Eve Langlais' Furry United Coaltion Newbie Academy (F.U.C.N.'A.)  EveL Worlds and is available on all platforms!
Note: This book is a standalone, but if you want to read the other Pedigree books by Jodi Kendrick, check out: