By Jodi Kendrick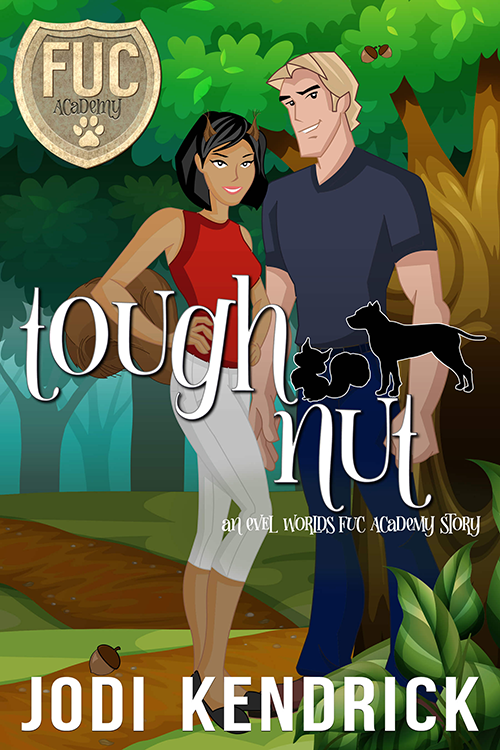 Can a squirrel shifter and a dog shifter take down a bad guy and reunite a family without becoming too distracted? 
Bryah Lam, living on the fringes of the shifter community, is determined to unite her best friend with her long lost family, even if that means blowing through all her savings and going to the far side of the country to do it.
Caleb Terry finally has the chance to create a life of purpose and stability for himself through his enrolment at the Furry United Coalition Newbie Academy, and he's determined to keep it that way. Simple and uncomplicated.
Until Bryah shows up disrupting Caleb's budding 'simple life'.
Tough Nut is part of Eve Langlais' Furry United Coaltion Newbie Academy (F.U.C.N.'A.)  EveL Worlds and is available on all platforms!
Note: This book is a standalone, but if you want to read the other Pedigree books by Jodi Kendrick check out: