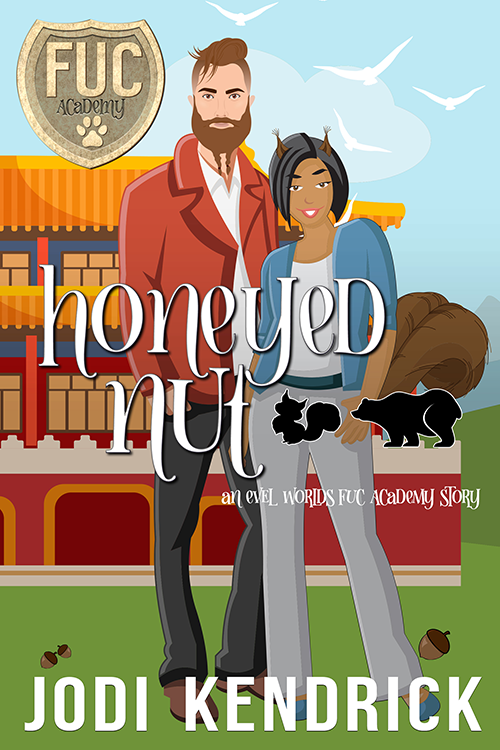 A kid, a second chance, and a mystery chicken.
Minutes after Bear learns he's a daddy, he's sent on a mission to Hong Kong… the very city where his ex resides. He insists that bears don't fly, but there's no getting out of it. An addled groundhog needs help, and he's the only one for the job.
Maggie Lam returns home after a long day at work to find a second chance seated in her living room. The years haven't curbed the passion that sizzled between Bear and Maggie and they're still drawn together, despite the complications that had forced them apart in the first place.
But before they can figure out if they have a future with each other, they have to connect the dots between missing shifters in Maggie's neighborhood, and a mysterious chicken the groundhog claims to have followed there.
Honeyed Nut is part of Eve Langlais' Furry United Coaltion Newbie Academy (F.U.C.N.'A.)  EveL Worlds and is available on all platforms!
Note: This book is a standalone, but if you want to read the other Pedigree books by Jodi Kendrick check out: